Do you have a studio or access to one?
I have converted my closet into a small booth to deliver high quality audio. I use a RODE NTG4 and Scarlett 2i2 interface. Currently, I am using Audacity, but I wish to learn Reaper. I use VSDC and Cyberlink Powerdirector Video Editor for video editing, and I have ATH-M50X Wired Headphones as well as One Odio Wired Studio Headphones.
---
What types of payments do you accept?
I accept direct payment to Paypal. Venmo and Cashapp accepted but not preferred.
---
What kind of voiceover do you do?
I will do NSFW and SFW work. I wish to go full time in the animation/gaming field and do character work, but I am open to everything. I will not voice NSFW work that involves underage play.
---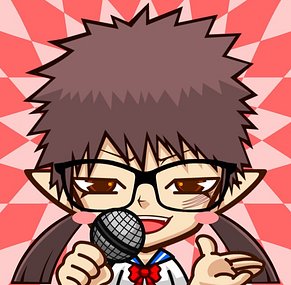 "Logic will get you from point A to point B. Imagination will take you everywhere."
Many people I come across think that just because I am a girl I am limited to just that. Female roles....
Well, the joke is on you guys. I have a medium pitched voice, and I do all kinds of different voices. My range goes from medium, to high, to low monster voices. I attempt to learn something every day. I look forward to learning more accents. Normally, I do not add voice effects to my work.
Click the button below to check out my writer's portfolio and a few of many things I have written in the past. These scripts and stories are for my projects as well as others.